Jaffa Gate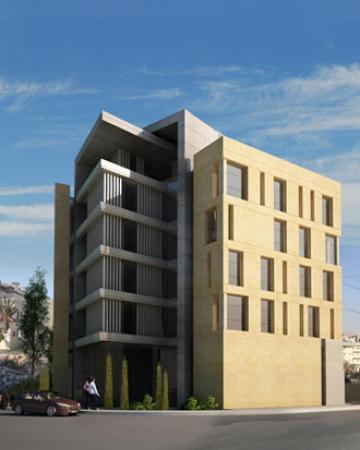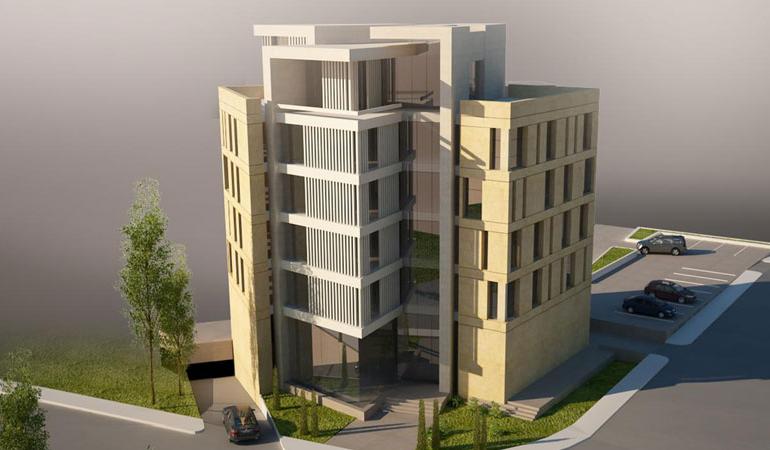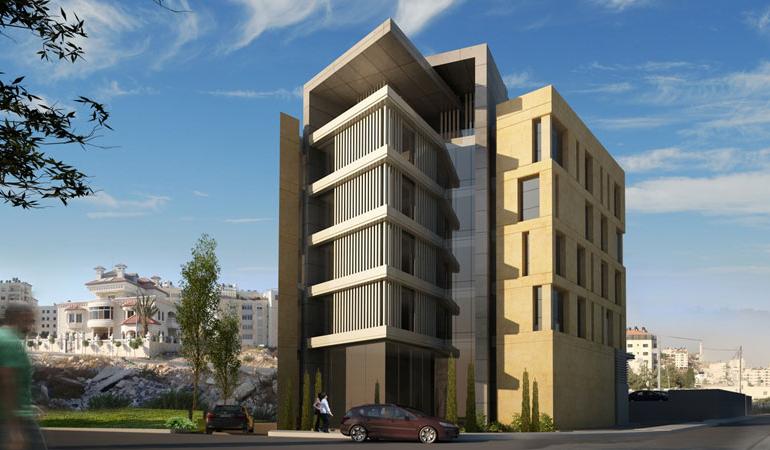 The building is located in al-Bireh, Palestine on the main road connecting Jerusalem and Nablus. On a plot with a total area of 845 sqm, and an adjacent expansion plot used as a car park.
The client request was to design an office building for a medical products company Consists of a ground floor, four typical floors, roof and two basements.
Two basement floors with a clear height of 5m to be used for milk storage.
Ground floor, including a lobby, reception space, and storage spaces for medicine.
12 medical suppliers offices are distributed into three typical floors.
Fourth, being the administration private area
Roof, holding the General management offices